Charlotte NC: A Place For Your Growing Business
The city of Charlotte is fast becoming one the best places in the country to live and work. With so much to offer, businesses are continuing to flock to this booming city that has really grown in the last decade.
That was not always the case. Charlotte's transition from small town to major U.S. city did not enter its formative stages until the late 19th century. Local mills began to generate income, jobs and opportunities. And as commerce started to increase, it paved away for another boom in the early 20th century. More mills began to pop up and the textile industry started to take off through the 1920s.
A History of Success
But it was not until much later that Charlotte began to attract many modern-day businesses, although its progression was steady and constant. Now, Charlotte is home to many different companies. Wells Fargo and Bank of America have built a strong presence in Charlotte while startup companies have flourished in the city as well. The Cloud Castle Group is among the successful startup companies that have added to the success of the Charlotte metropolitan area.
Many companies are also on the move to Charlotte, which means more job opportunities jobs for city dwellers. Insurance companies, chemical makers and many other types of companies have seen the value in relocating their headquarters to Charlotte.
Charlotte has not only become an epicenter for business, but it has also become an excellent place to work. The average commute is a mere 26 minutes as new freeways have made getting to work a more manageable task.
Affordable Living and Expendable Income Create Endless Opportunity
Affordable living has made businesses more inclined to make the move to Charlotte as the median price of a home stands at $161,000. Cost of living is 1.3% below the national average as residents can experience city life without having to pay eye-gouging prices that are synonymous with most major U.S. cities.
The school system in Charlotte is highly revered all the way from the elementary level up through the college ranks. This kind of booming environment has opened the door for all kinds of families, entrepreneurs and businesses. Services and goods are also in high demand as Charlotte residents have money to spend.
One of the Best Places For Business In The Country
The city has seen a large increase in its population over the past five years and ranked 10th last year among U.S cities in population growth. Forbes magazine recently ranked Charlotte as the No.14 best place for business and careers.
See More From Our Partners Below
There is a lot more that goes into selling a home than just opening the door up for potential buyers. Some care needs to be given toward the aesthetics of the home before it is seen or even listed for sale. In this post you will discover some essential tips from PURE Real Estate of Charlotte NC that will assist you in making this a successful and timely process.
Fresh Walls Speak Volumes  
There's no doubt your walls have gone through some reasonable level of wear and tear over time. Minor scratches, nail holes and nicks are likely to abound. These can easily be handled with a bit of plaster in some places. Plaster over drywall damage and allow it to dry completely before painting over the area. However, if you can afford it, painting your entire wall will instantly give your house a neater appearance. Also pay attention to corners and bends when checking around for damage. Where the blemishes are minor, just a coat of paint should cover them nicely.
Get Creative with Lighting
Ever noticed how you head into a brightly lit room, it looks large? That's the power of extra lighting. You don't necessarily need to go full-scale and purchase new lights. Natural light can do this to suit your needs and, even better, it's free. A quick way to make this look happen is usually to just throw open your curtains and shades. Heavy and thick curtains particularly can certainly produce a room look cramped and unwelcoming especially into a stranger.
Empty out Clutter
Like most Americans, you probably have quite a few items packing away that haven't been used or seen in years. This really is most evident within the storage areas like garages. Before people begin to inspect the house, be sure you have gotten rid of all the clutter, as much as you possibly can. This doesn't mean all those things you've held onto for years need to go in the trash. Give it a new home and second chance at life by donating. Practically anything can be reused or recycled now-a-days. All the extra space will help the rooms look larger, neater and more airy right away.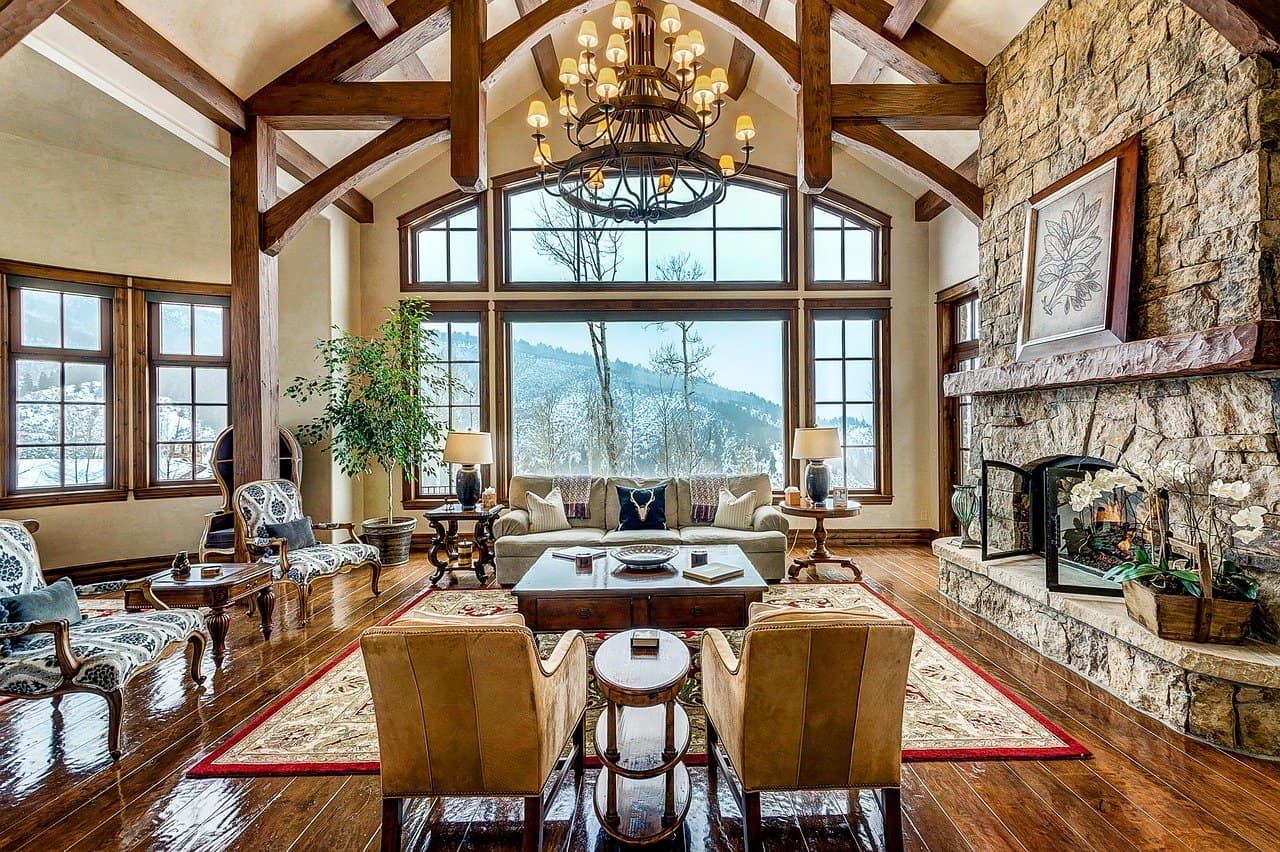 Have Professional-quality Photographs Taken
Photograph quality is very important in case you are listing your own home within a magazine or online. Your competition may be fierce and the photo quantity could be limited. In order to catch a prospective buyer's attention, even for just a couple of seconds takes interesting, clear and sharp photos. Give plenty of attention to the exposure, angle and frame when taking the photos yourself. However, it's advisable you hire a professional property photographer or have your charlotte nc real estate service to do this to suit your needs.
Use a Floor Plan or Layout Diagram
Placing the ground plan along with your photos will give you the upper hand versus other real estate listings. A layout is really a diagram showing different rooms and parts of the house in a clear to see presentation. It includes the measurements of all rooms, doors, windows, walkways, and utilities of the house. With a floor-plan it can be very easy for potential buyers to be aware of structure style of the property and definitely will largely reduce the volume of questions you will need to answer later.
Remain Ready for Inspections
Observe that once your home is listed, people will probably are available in at different times to look at it. Don't make mistake of losing focus right after showings and letting things fall under disorder. Your property needs to be kept neat and well-organized at all times.
Large Spaces Are Welcoming
You can make rooms look bigger without knocking down just one wall. Just locating a few wall mirrors at strategic points or moving small furniture to more spacey rooms can give each side more size. Maintaining your home neat and access ways clear of items will even allow it to be look bigger.
PURE Real Estate are charlotte realtor service professionals that will take a large part of the stress of promoting your own home off you. They're going to make suggestions with the process and may assist you to get your home ready for viewing and sold faster. If you are looking for the best realtor in Charlotte, simply visit PURE Real Estate.

Further Resources:

http://purenc.blogspot.com